The Vatican Library reopening (and the 1734 calendar)
September 7, 2021
On Thursday, 16 September, the Vatican Apostolic Library will reopen to researchers after its customary summer break.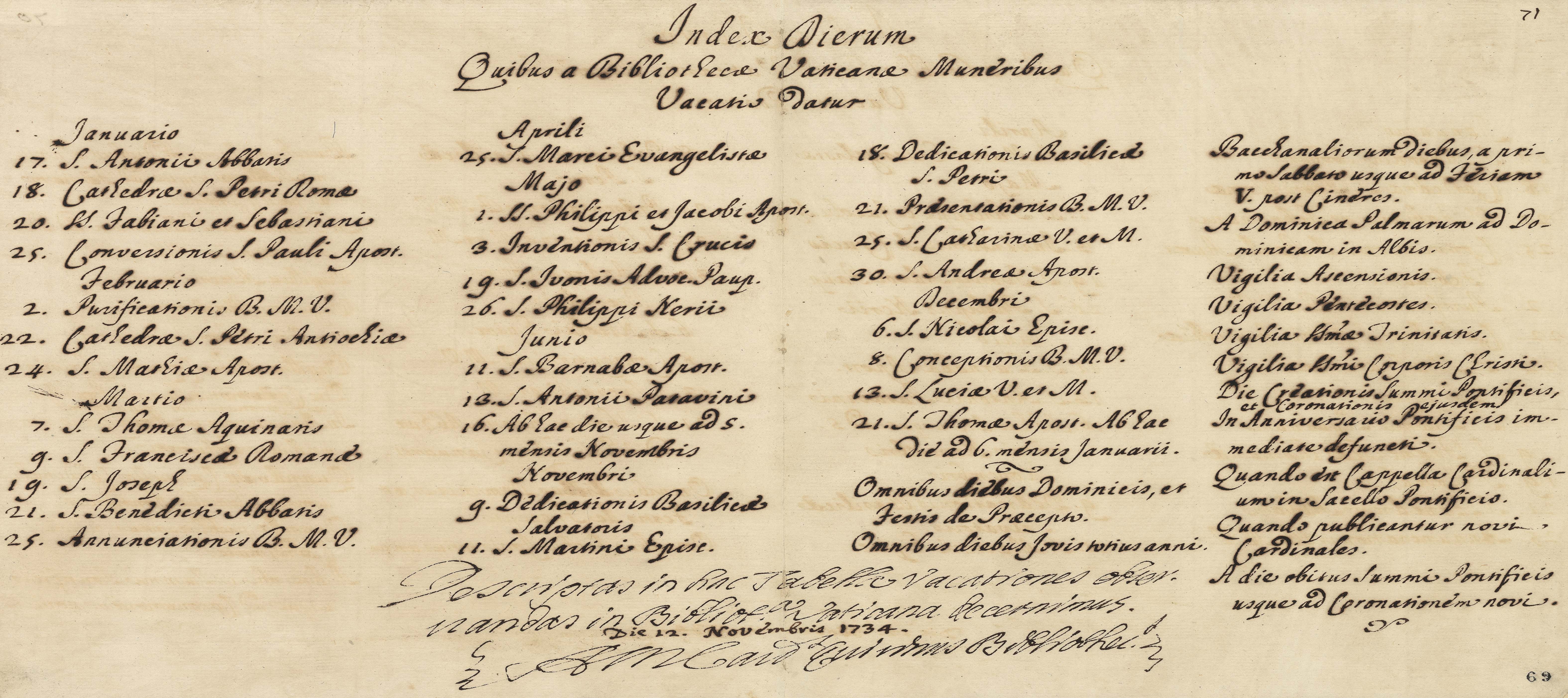 Once again this year, because of the still present health emergency related to the Covid-19 pandemic, the Library confirms the restrictions concerning the number of readers and their comportment in the reading rooms; updated information can be found HERE. This was decided on the basis of scientific, medical, and administrative concerns with respect to the institution, its personnel, and the scholars who visit the Library. The situation, however, has prompted us to take a look into the past to find comparative moments and scenarios.

Here you see the calendar for the opening hours of the library promulgated and signed on 12 November 1734 by the Cardinal Librarian, then Angelo Maria Querini (Arch. Bibl. 1, ff. 68v-69r).

As the Second Custode or Guardian at that time, Giovanni Gaetano Bottari, explained, "The only vacation days from the beginning of November to the middle of June are every Thursday, all of the major feasts, and the last days of Carnival and of Lent. The library opens in the morning, four hours before midday, and remains so for about three hours. The library never opens after lunch."

Antonio Piaggio, an employee of the Library, summed up the situation in a more concise way, writing that the Library remained open for "three hours a day for about four months."

"Another time...", as they say.