Coordination of IT Services
Coordination of IT Services
The Coordination of IT Services oversees the Vatican Library's holdings in the digital realm. In accordance with the Prefect's directives, this office designs and manages new developments, conceptual models and other needed functionalities for IT implementation, instructing technicians about the specific needs of the Library with an awareness of the standards and practices of library science.

The Coordination therefore attends to the IT and digital policy of the BAV, ensuring its proper application, so that it is compatible with international standards adopted by libraries and with the metadata formats that are essential for data curation. To take an example from the Library's catalogue, the metadata allow for the automatic recognition of elements that make up the descriptive entries in OPAC, faciliting indexing by search engines. This office also oversees the adoption of interoperability protocols: such can be seen in the way the BAV's digital platform can interact with those of other libraries by means of the International Image Interoperability Framework, which allows researchers to compare images with different provenances.

More generally, the office investigates emerging methodologies for dating curation, for the public consultation of digial collections, and for their long term conservation. For the latter, the Coordination is working to develop document management tools for the conservation of the BAV's digital archive.
Using the FITS image format, the office is experimenting with innovative image analysis techniques and promotes activities for artificial intelligence applications, in collaboration with research institutions and universities.

On a daily basis, the Coordination manages the workflow for the digitalization of the manuscripts for which it has developed in-house software to control all phases of the work: from acquisition to the publication of both images and metadata on the web platform of the digital library. Finally, the office trains colleagues in the use of application systems and in the best practices of metadata and catalog syntax and oversees the electronic authority files that are shared by several catalogues and our consultable online through various search engines.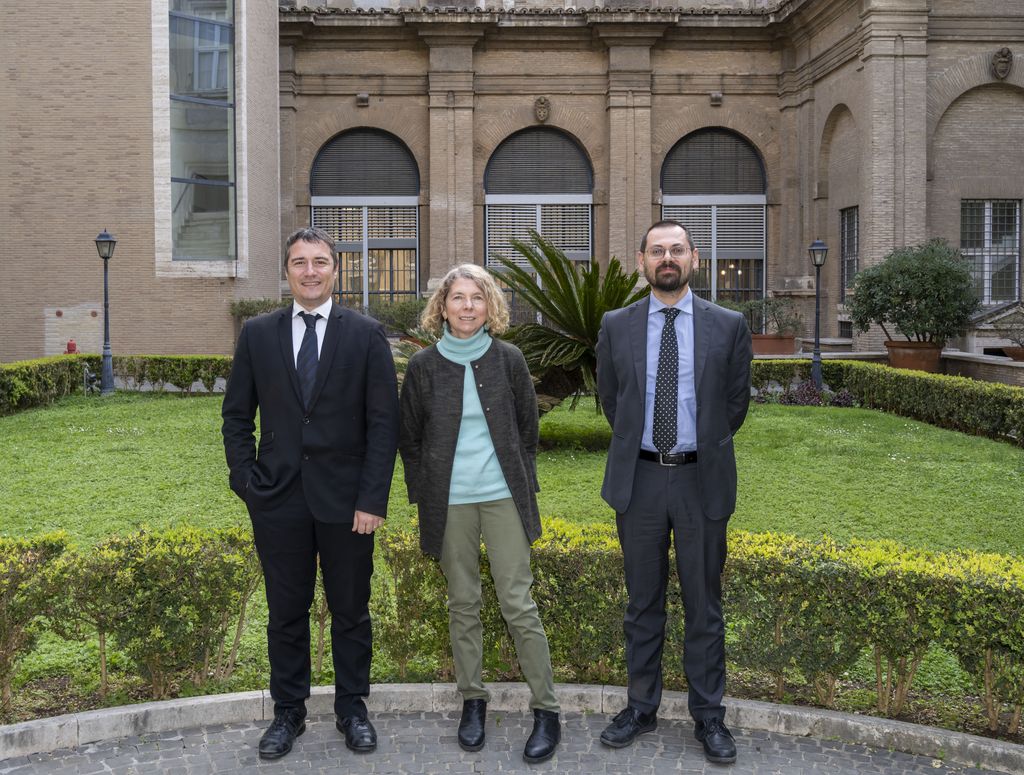 CONTACT DETAILS