Printed Books Reading Rooms and Stacks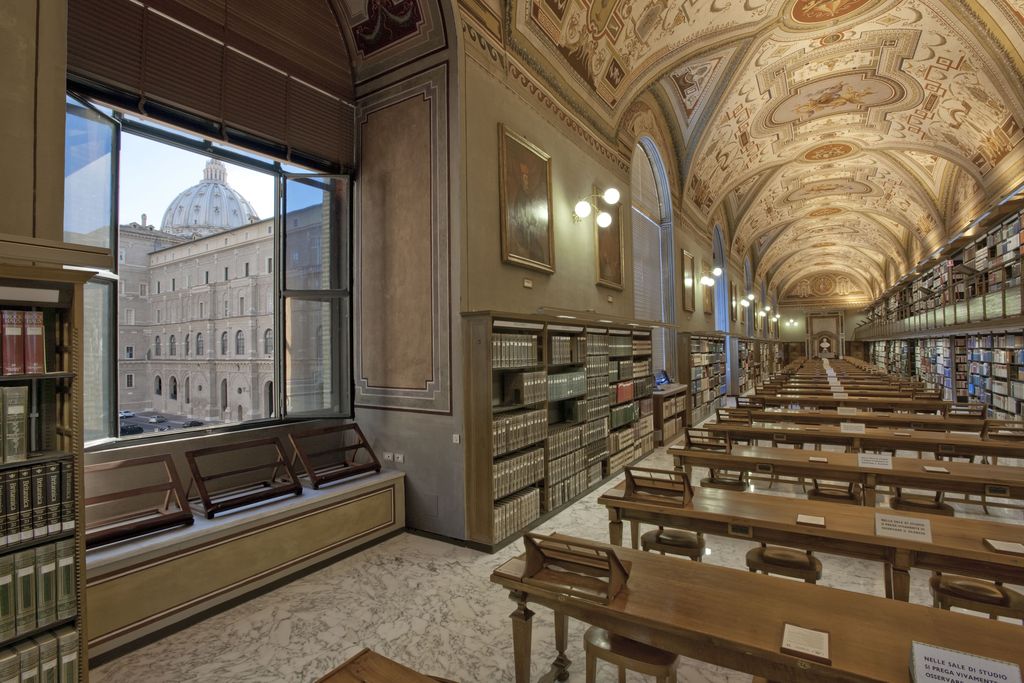 This section deals mainly with the services to scholars in the main reading rooms for printed books: the Sala Leonina (which houses about 56,000 volumes) with 104 seats and two catalogues (alphabetical and topographical) the Sala Leonina Minore (which houses about 15,000 volumes). Also, the Periodical Reading Room, which opened to the public in 2002, has 32 seats, where 949 scientific journals can be directly consulted (ca. 32,000 volumes in total). In October 2017 another reading room was opened: the Salone Sistino (which houses some ca. 28,000 volumes), with 24 seats.

The deposits are situated on both sides of the Courtyard of the Belvedere and the stacks of shelves extend for about 50 kilometers; monographs are distributed on 6 levels of the eastern wing, called «Braccio di Giulio II» (Giulio II Arm), and the periodicals on 3 floors inside the «Braccio di Pio IV» (Pio IV Arm). The monographs' storage area was created during the pontificate of Pius XI (1922-1939), from the ancient stables and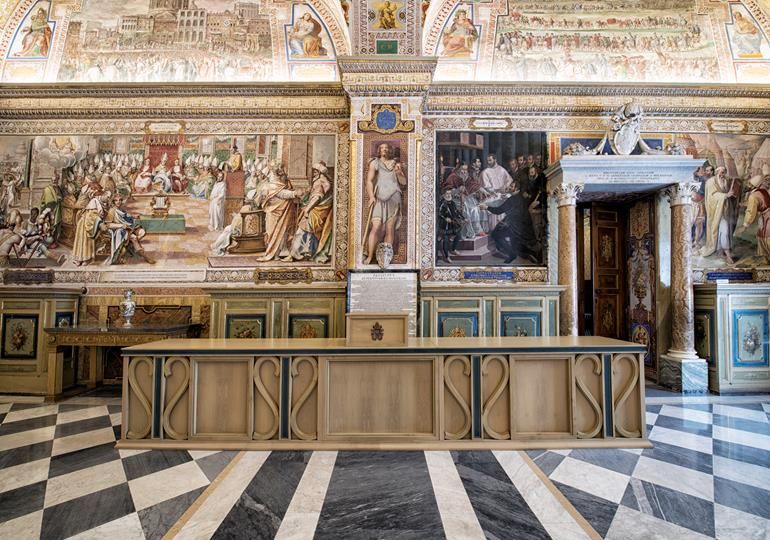 from the premises above; the periodicals' storage area, inaugurated in 1971 and completely renovated in 2010, derived from a gallery first used as a cart shelter. Recently some storage areas have been set up in a separate office in Via della Conciliazione; they host funds that did not find space in the historical site of the Library.

The Section's staff periodically checks the volumes and their correct position in the main reading rooms. In the past, this fundamental task was carried out through the topographic catalogue; in later years, it has been done within the «Security Project»: an antenna connected to a computer detects the book and its proper position on the shelf through a microchip (which contains some catalog information) within a label on the volume. This project, carried out in close collaboration with the Catalog Section and the Coordination of IT Services, allows the «Electronic Book Supply Control» through RFID (Radio Frequency IDentification) technology and allows to trace books in the Library.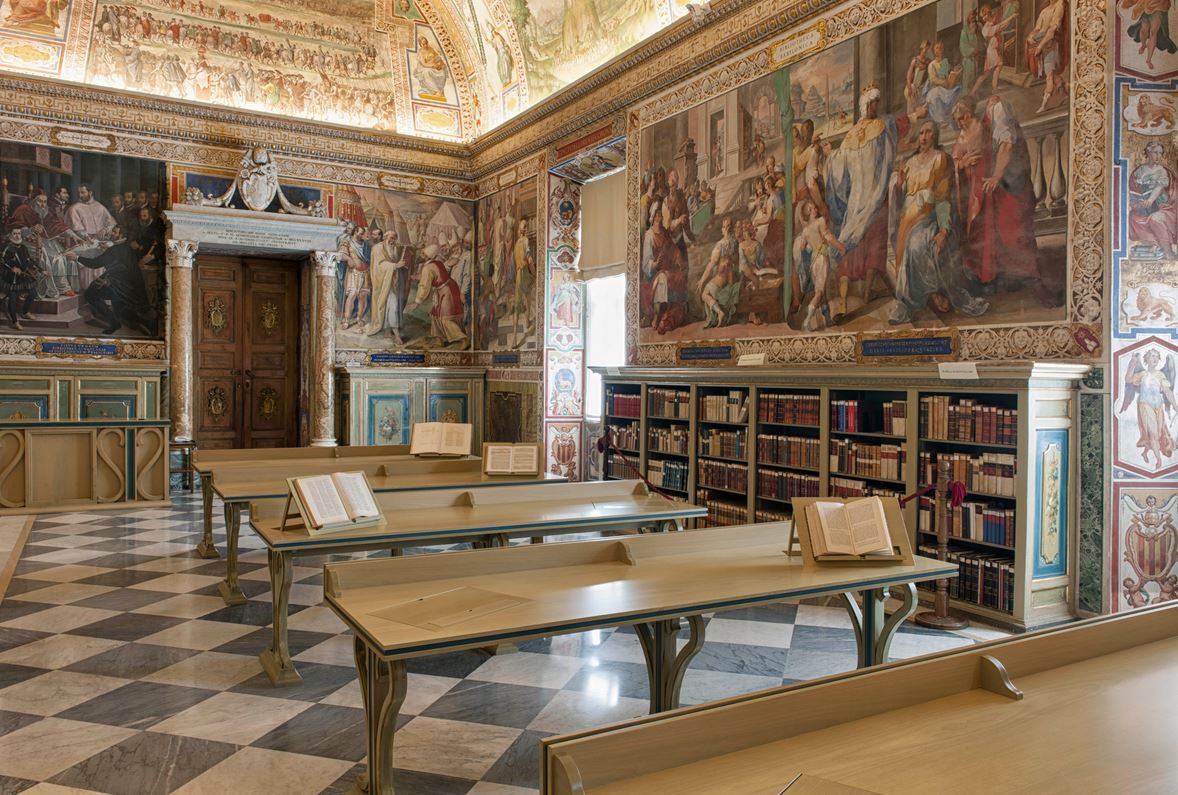 Technological developments have led to radical changes in the way research is conducted. The printed catalogue was converted into to the online catalogue (OPAC) in the late 1980s, and it can be consulted from outside the Library through the internet. In each reading room scholars can connect to the Library's internal network through their personal computer, in Wi-Fi mode.
CONTACT DETAILS